Located at the center of the Mara Triangle in the
Maasai
Mara National Reserve, Serena Safari Lodge is
set on a hill overlooking the African savannah and Mara River.
This quiet oasis in the
Maasai
Mara is a
small sanctuary that has lovely rooms all with a view, beautiful shaded grounds, and so much more.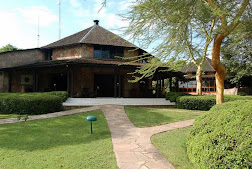 Sarova Mara Game Camp is nestled within in the heart of the Maasai Mara Game Reserve, surrounded by 2 streams the camp also features exotic trees, a large fish pond and an Maasai village adjoining the camp.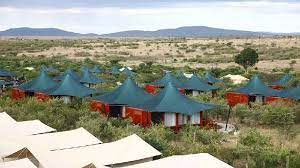 AA LODGE MARA is located at the world famous Maasai Mara Game Reserve in the South Western part of Kenya. The lodge is spread on 30 acres of land, uniquely laid out over the sprawling grounds that include rolling manicured greens, a virtual mini forest of indigenous shrubs and exotic trees, a large swimming pool overlooking the lodge bonfire, the main restaurant and bar. The lodge has 42 classic tents, 36 cottages, a main restaurant, bar and several dining options.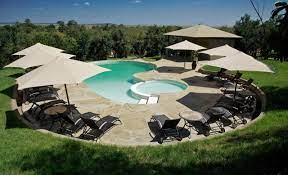 Ashnil Mara Camp, with 50 luxury tents, is located in the Masai Mara National Reserve and close to the Mara River, famous for the wildebeest migration. Guests enjoying breakfast on the banks of the Mara River can watch the animals as they quench their thirst.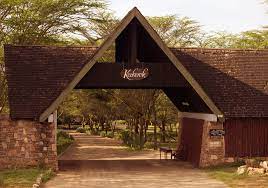 Keekorok Lodge is the first property located in the Masai Mara Game Reserve and it offers traditional accommodations with private patios. Guests can enjoy views of the wildlife from the outdoor pool or the sundeck. Guests can experience unparalleled safari adventures, morning and evening game drives are a must for anyone visiting the reserve.
Sentrim Mara is located in Masai Mara Game reserve, 3 km after Sekenani gate. The entire 10 tents are spread out in serene surroundings amongst acacia trees that surround the camp. The main guest area consists of the reception, lounge area, restaurant and bar.
7. Siana Springs Tented Camp Mara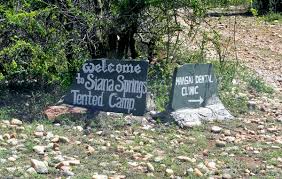 Siana Springs in the local Maasai language means "the plentiful springs". It is truly an area of abundance in flora, fauna and cultural attributes. It epitomizes the best in diversity in all aspects as the species richness and natural history making the Camp an ideal eco-lodge from where you can partake to the world's greatest wildlife spectacle – the wildebeest migration.
8. Zebra Plains Mara Camp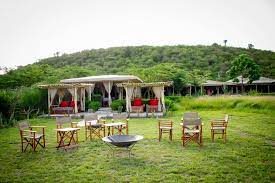 Zebra Plains Mara Camp is small boutique luxury tented camp nestled in Maasai Mara Game Reserve, One of the world's best safari game viewing area and safari destination. Their keenly selected team of experienced staff are always more than happy to provide you with once in a lifetime personalized and authentic service whereby you will arrive as a visitor and leave as a friend.